I am so excited I can't even tell you – Last night Charles and I bought a bed!
******************
(Side Note – I am going to call him by his actual name now since it has been posted all over everything wedding related! From now on Fiancé = Charles – I hope that is ok with everyone!)
******************
Ok-> back to the bed: If you have checked out our apartment tour, you might have noticed one little thing in the bedroom – an actual BED!
Sure, we have a mattress and a bedspring, but they are laying on the floor on top of each other with the comforter flopped on top. Its an ok look (for a college student) but I am a bride-to-be and I think we should start our married life together with a proper bed.
The other day I got another shower gift in the mail (seriously, it's like Christmas everyday around here!) and it was a set of fabulous Crate & Barrel Bed Linens that I (I mean we) registered for. I was so excited for this package because I had been lusting after these linens for a while. I think they are so perfect for the spring and summer months!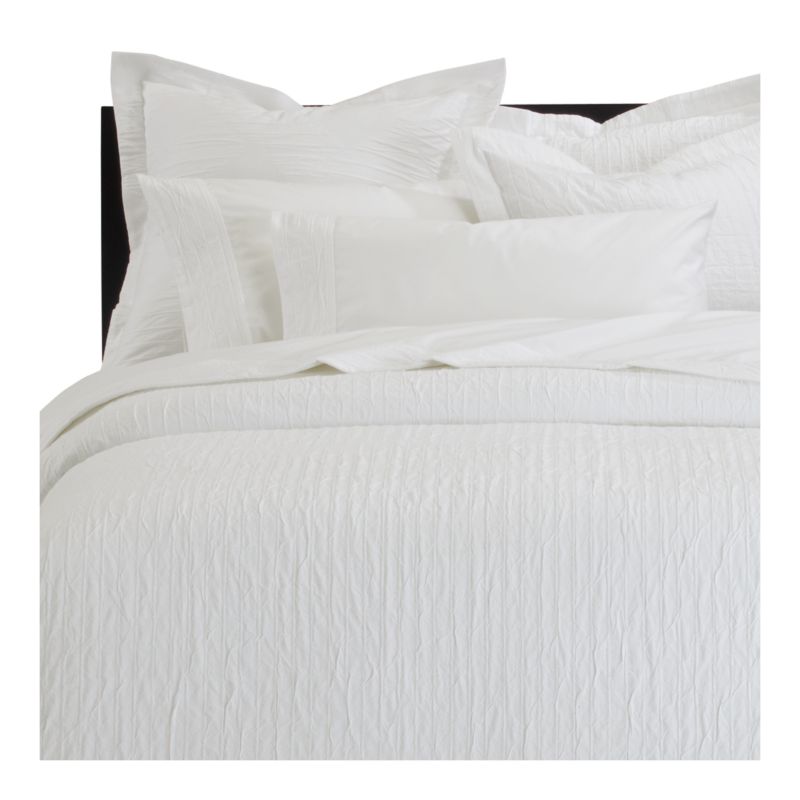 Pretty, right? I love them!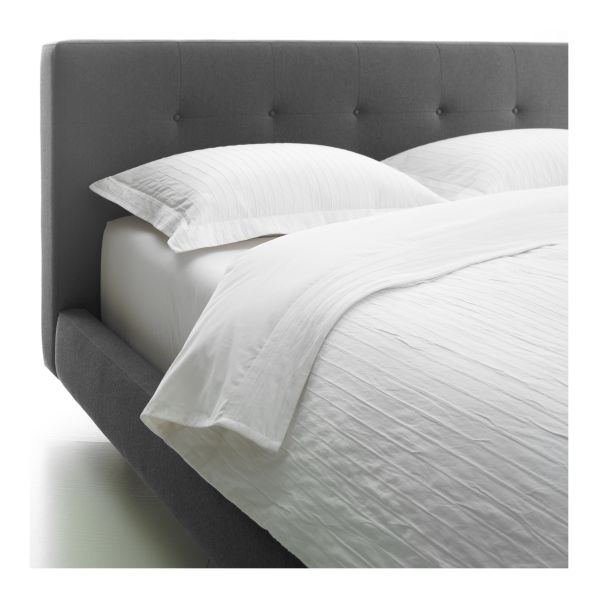 When these bad boys came in the mail I knew that I needed a real bed in my life! So I started doing some online shopping, sent Charles some links and before I knew it we were ordering a bed online!
We went with the South Beach bed on Overstock.com – I love the look, size and detail of this bed. I think its funky, fun and a little classy too!
We wanted to get something nice, but nothing too fancy because we plan to buy a bigger bed and an actual bed set when we move next and have more space. Then our plans are to put this bed into the spare bedroom ( when we have a second bedroom!) and go from there!
What was the first real purchase you made that really made you feel like an adult?
I can't wait for it to be delivered! I think I will really feel like an actual adult when we are sleeping on a bed and not mattresses on the floor. I can't wait for it to be all put together by Charles with the pretty new sheets and comforter so I can show you the finished product! Stay tuned!
***********************************************************************
Don't forget to enter my Shabby Apple Dress Giveaway! Ends tomorrow!